SINO-PK can offer you high speed in mold labeling solutions; we are professional thinwall high speed injection mould. Together with our Dakumar injection moulding machinery, we can offer you a turnkey IML system. E.g., 120ml round ice cream container with 0.45mm wall thickness, 4 cavities, we can realize 5.3s cycle with side robot delivery and moulded parts picking out, collecting onto the conveyor belt.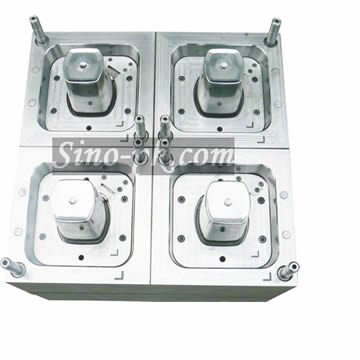 I-M-L Solution Line:
Offer Ele, Static charger equipment, I-M-L label pick up/roller robot, thin wall injection mould, high speed injection machine, product pick up robot transportation line.....
I-M-L Mould Application:
1.Food package IML system;
Container lid flat surface IML System;
Rectangular container side & bottom IML system
Round/oval container side IML system;
2.Household product:
Table & chair
Flower pot.
Daily use parts high standard design application of IML system