Expert Plastic Cap Injection Mould Manufacturer in China
SINOPK has already delivered thousands of satisfying plastic cap injection moulds (cavity number could up to 144) to leading packaging part molders in Europe, North & South America, Australian, Asia and Africa. As one of the leading cap mould manufacturers, SINOPK is specialized in offering different kinds of plastic cap mould solutions for flip-top cap moulds, water cap moulds, cosmetic cap moulds, shampoo cap moulds, e.g., automatic unscrewing ejection cap solution, bi-injection system cap solution, complex flip top cap solution and irregular shape design cap solution, etc. to well meet the specific needs of cap industry.
Cap Product Experience
Here list some typical plastic cap items for your reference: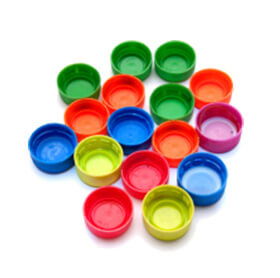 Plastic Continuous Thread Caps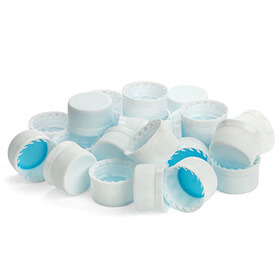 Plastic Tamper Evident Caps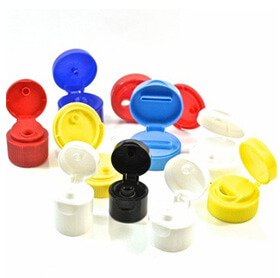 Plastic Flip-top Caps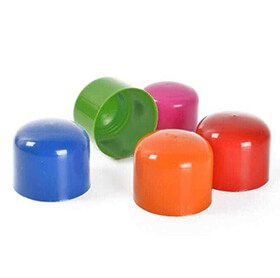 Plastic Dome Caps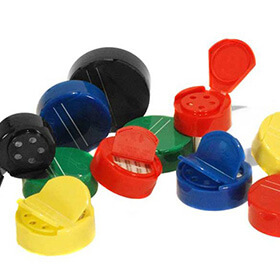 Plastic Flapper Caps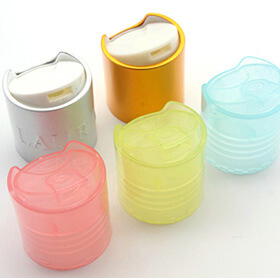 Plastic Disc Top Caps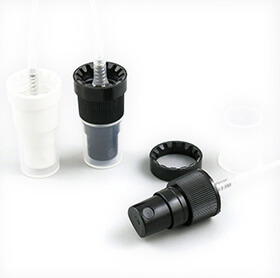 Plastic Sprayer Caps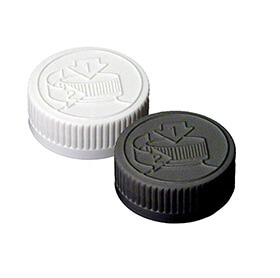 Plastic Child Resistant Caps
Not find the cap type you want here? Contact us now. Our plastic cap R&D team could help you.
Cap Mould Experience
From the below outstanding plastic cap injection moulds showing the high tooling capacity, you would find that's what we do for that our objective is to making plastic molding more valuable!
72-cavity Water Bottle Cap Injection Mould
Product Description: 2g caps for water packaging industry
Product Size: PCO28mm
Mould Cavity: 72 Cavities
Mould Size: 1320*620*759mm
Suitable Machine: DKM-600HH
Mould Main Material: S136 stainless steel with HRC48-50 (ASSAB)
Mould Injection System: hot runner Gate(Anole brand)
Mould Ejection System: stripper
Mould Cycle Time: 7 Seconds
Mould Running: 5M
Delivery Time: 60 working days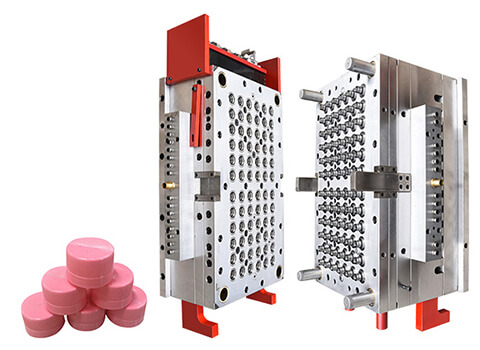 24-cavity Five Gallon Cap Injection Mould
Product Description: five gallon plastic cap
Product Weight: 8.8 ±0.1g
Mould Cavity: 24 Cavities
Suitable Machine: DKM-350SV
Mould Main Material: S136 stainless steel with HRC45-48 (ASSAB)
Mould Injection System: 24 Points Anole Hot Runner
Mould Ejection System: fully automatic
Mould Cycle Time: 12 Seconds
Mould Running: 5M
Delivery Time: 50-60 working days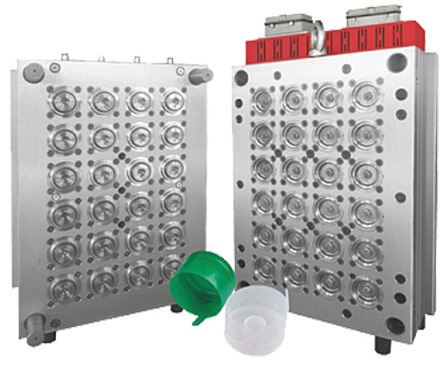 16-cavity Red Lubrication Oil Cap Mould
Product Description: Plastic cap for lubrication oil bottle
Mould Cavity: 16cavity
Suitable Machine: DKM250SV
Mould Main Material: S136
Mould Injection System: Anole hot runner
Mould Cycle Time: 28s
Delivery Time: 70working days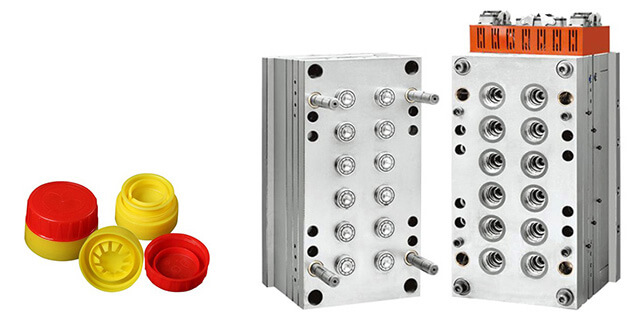 How to Ensure Superior Plastic Cap Injection Mould
Quality meeting customers' requirements is the basic of all business. And exactly, outstanding QC could help cost saving for both manufacturers and customers. That's why SINOPK pay more attention on the quality control for plastic cap injection mould. Check our QC for quality plastic cap injection mould.
Plastic Cap Audit
It's the essential process because the plastic cap is the basic of customers' business no matter they use it or selling it. So the QC starts from here actually. SINOPK team would analyze the cap idea or design or sample carefully to ensure that finally it would meet all requirements for customers' production and injection molding.
Optimal Plastic Cap Mould
Based on the ideal plastic cap design, how to make it a real completely is not so easy. Thus SINOPK usually do for it from five aspects.
Plastic Cap Mould Design
Skill mould designers would do the plastic cap mould design with their rich experience and advance software, and the design must be agreed by the professional cap mould tooling learders and CTO and customers, so the opitimal cap mould design finally is considering the points of fast cooling efficient, easy mould tooling and operating and maintenance.
Plastic Cap Mould Steel Selection
As the cap mould working on long-time high speed injection molding condition, so the plastic cap mould steel must be strong. Usually, the cap mould cavity and core adopt Assarb S136 with fine polishing, high hardness and anti-corrosion.
Hot Runner System Selection
Considering the application and fast changing, there would be much brand optional hot runner, but all of the keep the same aim - balanced access to all gates, tips and heaters for better cap molding.
Plastic Cap Mould Tooling
All of mould components are finished by high precision lathing machine, EDM, W-EDM. And in order to realize its precision requirement, all our EDM and W-EDM machines are imported from Japan Sodick, high precision tooling quality can be made.
And there is one more important process: dimensional inspection, that's after one tooling process but before next tooling process, our QC department would take the related dimensional inspection to ensure that all of them are still in the right dimension. This would help to make the quality mould smoothly.
Plastic Cap Mould Test
Each plastic cap mould woule be tested before shipping on our own DKM machine to double ensure that the mould could run smoothly and steadily.
Plastic Cap Mould Regular Investigate
There would be regular investigate for the plastic cap injection moulds in customers' factory to learning how they are running, it could help SINOPK do further more well for its cap and cap mould design and tooling.
Hence, you could find that it is a closed-loop quality control for the superior quality of plastic cap moulds in SINOPK.
How to Get the Nice Plastic Cap Mould from SINOPK?
Kindly check the plastic cap mould order process by this flow chart: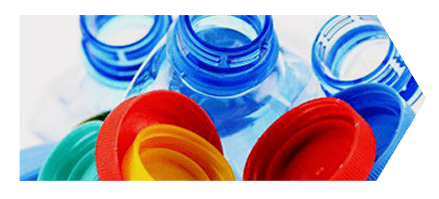 PRODUCT DESIGN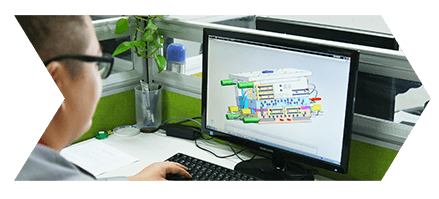 MOULD DESIGN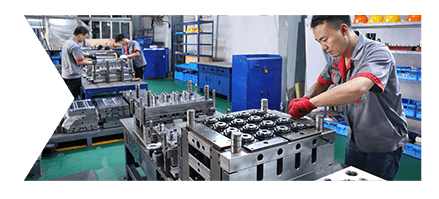 ASSEMBLING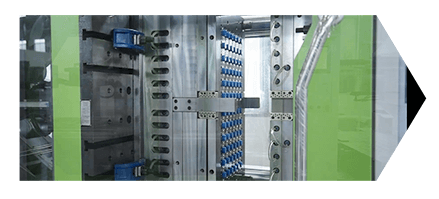 MOULD TESTING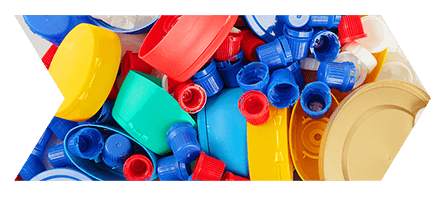 FINISHED PRODUCTS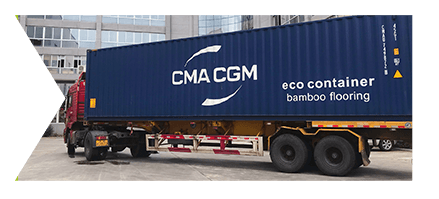 SHIPPING
Five Highlights of SINOPK Plastic Cap Mould Order Process
1. Make customers more easy for purchasing: just tell us what you want regarding the cap or the cap mould, then expert SINOPK team would provide the best solution. So customers could do their other work important well.
2. Faster delivery time: SINOPK could reduce the lead time much as the rigorous QC system and standard mould components prepared in advance.
3. Regular mould process report: to help customers know well about their orders and arrange the related plans, SINOPK team would offer the mould process report per week at least.
4. Quick Service Response: as the complete mould process, every drawing and data would be recorded well, so no matter for question or repeat mould tooling, our team could make it fast to find the final mould data.
5. Get some ready caps as sample for final customers as the mould testing in SINOPK workshop: some customers would prefer to pay for the material cost to get the good plastic caps delivered together with moulds, so before they make the cap moulds run on the machines, they have ready caps for business display to develop the market quickly.
Get the Satisfying Plastic Cap Mould from SINOPK Now!
Looking for high quality Plastic Cap Mould with excellent service? Leave your message here to tell us your idea or requirement, one of our professional engineers would give quick back to you. It would be a start of a long relationship between us.